FALL 2016: A MIRACULOUS AFFAIR OF THE HEART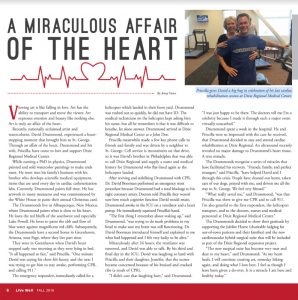 Viewing art is like falling in love. Art has the ability to transport and move the viewer. Art expresses emotion and beauty like nothing else. Art is truly an affair of the heart.
Recently, nationally acclaimed artist and watercolorist, David Drummond, experienced a heart-stopping moment that brought him to St. George. Through an affair of the heart, Drummond and his wife, Priscilla, have come to love and support Dixie Regional Medical Center.